Simple Plug & Play alarm for YAMAHA motorcycles, fitting can be done within minutes. Special version of the HAWK X-50 motorcycle alarm system supplied with a plug and play wiring loom for YAMAHA motorcycles. In most cases this alarm can be fitted in minutes using the supplied plug & play wiring loom.

Our Alarm system got built in unique Anti-Temper technology, nearly all motorbikes or scooters alarm can be disarmed within seconds by short circuiting one of indicator lamp. With our system it is impossible to so.

NOW WITH EVEN LOWER CURRENT CONSUMPTION (1.2mA) than previous model, LOWER THAN LASERLINE , SPYBALL OR ANY OTHER CHINESE ALARMS THAT MEANS IN ARMED MODE ALARM WILL NOT DRAIN YOUR BATTERY.

Eco- Mode for Long term parking virtually consuming ZERO current.

Secure override facility in the event of loss or damage to transmitters via personal pin code.

GENTLE SOFT TONE ARMING OR DISARMING CHIRP TO COMPLY WITH EU REGULATIONS (Will not scare your neighbour or your cat !!! especially at night time)
HAWK® Motorcycle alarms products are also acknowledged by DIY installers as one of the easiest to install and all functions controlled by on-board 8bit Microprocessor.
Will Fit The Following Models:
BT 1100 cc BULLDOG
FZ6 FAZER 600 cc UP TO 01
FZS FAZER 1000 cc UP TO 02
TDM 850 cc
XJR 1300 cc UP TO 03
XVS DRAF STAR 125/250/650/1100/1600 cc UP TO 02
XV 1600 cc WILD STAR UP TO 02
XVZ VENTURE STAR 1300 cc UP TO 03
YZF R1 1000 cc UP TO 01
YZF R6 600 cc UP TO 02
YZF 600 R THUNDERCATUP UP 01
SKYLINER 250 cc
MAJESTY 250 cc UP TO 01
T-MAX 500 cc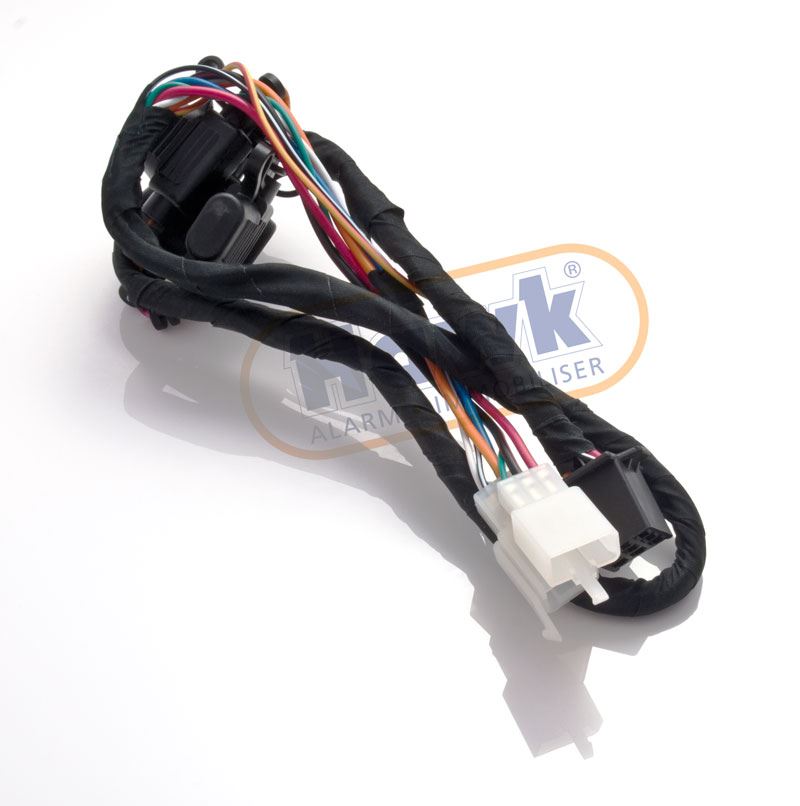 Before ordering the plug & play loom please make sure the appropriate plugs are fitted to you're bike as various models produced for some markets do not have them fitted, please do not ask us as the only way to find out is to actually locate them on your own bike before ordering.