Don't be a victim be a Victor.



All New HAWK X-50 Pro Series Motorcycle Alarm System.
Our Alarm system got built in unique Anti-Temper technology, nearly all motorbikes or scooters alarm can be disarmed within seconds by short circuiting one of indicator lamp. With our system it is impossible to so.
NOW WITH EVEN LOWER CURRENT CONSUMPTION (
1.2mA
) than previous model, LOWER THAN LASERLINE , SPYBALL OR ANY OTHER CHINESE ALARMS THAT MEANS IN ARMED MODE ALARM WILL NOT DRAIN YOUR BATTERY.
Eco- Mode for Long term parking virtually consuming Zero current.
Secure override facility in the event of loss or damage to transmitters via personal pin code.
GENTLE SOFT TONE ARMING OR DISARMING CHIRP TO COMPLY WITH EU REGULATIONS (Will not scare your neighbour or your cat !!! especially at night time)
You cannot expect anyone else to protect your machine. You must take the responsibility by installing security that will deter, delay and defeat the determined thief. Make sure your motorcycle alarm uses Random encryption code remote controls like HAWK HA-X50TB using genuine Microchip HCS301 microprocessor. If your remote controls not encrypted; any one with cheap remote control purchased from pound shop (costing no more than £1.00) can grab your alarm control key code, disarm the alarm and drive away without any key. Other cheap Chinese makes of motorbike alarms do not have this vital security feature. It does not matter how many trillions of codes cheap Chinese motorcycle alarm claims to have, in fact it's always 1 fixed code; repeating same code all times. Our HAWK® HA-X50TB motorcycle alarm generates completely new different random encrypted code every time you arm or disarm alarm system. Not even government knows what is the next code !!
Established in 1987, we are UK's leading motorcycle security company, dedicated to bringing you the widest range of high quality motorcycle security systems and accessories for your motorcycle.
At HAWK®, we live and breathe motorcycles and no one understands more than us how important it is to keep your pride and joy protected.
We have written our own motorcycle alarm wiring diagrams, including the wire colours and wiring position on your motorbike. We have details for nearly all Japanese motorcycles, Chinese motorcycles, Italian motorcycles, Peugeot motorcycle, Triumph motorcycle, KTM motorcycle, Aprila motorcycle, MBK motorbikes, BMW motorcycle, the list goes on... We also supply special, one off, motorcycle alarm fitting diagrams to those with modified bikes at no extra charge - we just need a copy of your wire diagram to do this.
HAWK® Motorcycle alarm products are also acknowledged by DIY installers as one of the easiest to install and all functions controlled by on board 8bit Microprocessor. You only need to connect 3 wires to get alarm up & running. For advanced installation see supplied very easy to follow step by step install manual.
Here is a typical example of wiring diagram

Power Supply - Connect the positive and the negative supply wires of the alarm system direct to the battery terminals.
Engine immobilisation- Cut the YELLOW wire of the white 4 way connector that is available inside the rubber protection boot behind the right fairing, near the starter solenoid.
Ignition controlled positive supply - Connect to the GREEN/WHITE wire of the white 2 way connector. This connector is available inside the rubber protection boot behind the right frame, near the starter solenoid.
Left & Right turn indicators- Connect to the ORANGE and LIGHT BLUE wires of the rear turn indicators.
Remote Engine Start - Connect to YELLOW/RED wire located at starter solenoid loom.
Aprila, Benelli, Beta, Bimota, BMW, Buell, Cagiva, Derbi, Ducati, Gilera, Guzzi, Harley Davisdon, Honda,Hyosung, Italjet, Kwasaki, KTM, Kymco, Malguti, MBK, Morton, MV, Peugeot, PGO, Piaggio, Suzuki, SYM, Triumph, Yamaha & many more.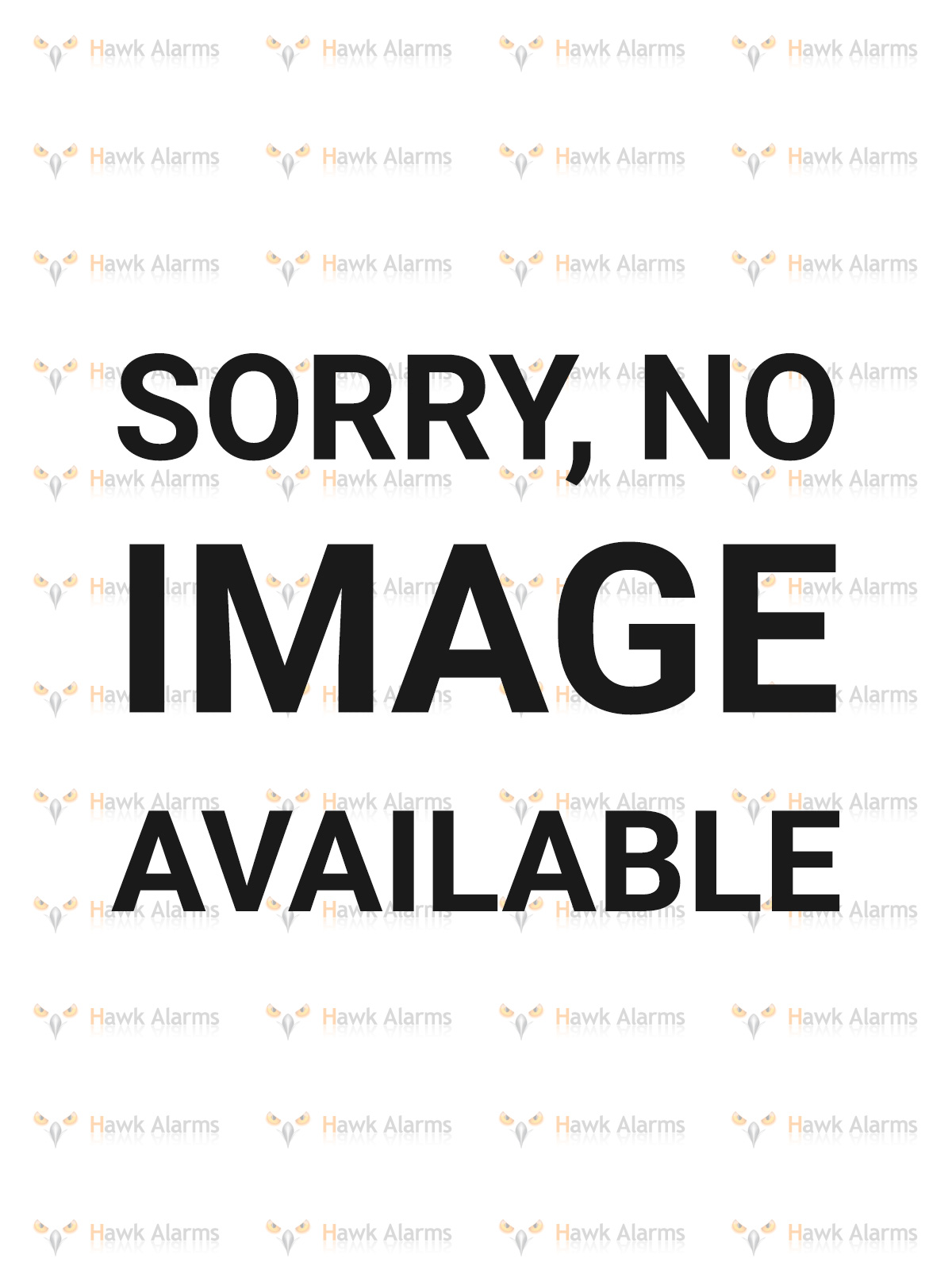 Our products are not 'off-the shelf' cheap 2 Dollars Chinese special like other motorcycle alarms, it has taken many years of substantial expenditure on research and development, using latest leading-edge 3D computer aided design & manufacturing techniques to develop this alarm. No other Company can match our product in terms of features and technical knowledge. We are one of the top UK O.E.M Motorcycle Alarm Manufacturer.
Alarm system comes with battery back up siren. If there is any interruption of power to the alarm (e.g. motorcycle battery disconnection or cut wires) the rechargeable Ni-Cad battery will take over and keep the siren sounding for up to 30 minutes.
Alarm system also comes with HAWK GUARD HA-TS01 new generation , digital 3D tilt & shock sensor. The tilt sensor detects when the Bike is being raised in an attempt remove the wheel or tow the Bike and shock sensor detects the knock on the parked Bike.